Tuesday, November 6, 2018. These midterm elections will take place in the middle of Republican President Donald Trump's first term. It is important that your get out and vote.
The Republican Party needs to maintain control of the house and senate. We need to insure our President can continue to Make America Great! Here are just a few of President Trump's accomplishments in 2018.
• More Americans are back at work this year. The Bureau of Labor Statistics reported that 2018's average monthly job growth was the strongest since 1997 with 2.5 million jobs added to the U.S. economy. The most important issue for Americans is the creation of new jobs and stopping American jobs from going overseas. The U.S. economy is booming, yet one would have to go right to the White House website to read about this news, because the mainstream media is ignoring historic job growth enabled by President Trump's business- and worker-friendly government policies.
• On April 17, 2018, also known as "Tax Day," President Trump wrote an editorial in USA Today promoting his tax cuts for all Americans: " I signed one of the largest tax cuts in history and the most sweeping tax reform in a generation." The corporate tax reform will keep jobs at home and make sure that more Americans are working this year.
• Infrastructure was front-and-center this year, with the president announcing his detailed framework to rebuild American roads and bridges. In addition, the Trump administration rolled out an FY 2019 budget that saved $3 trillion over the next ten years for American taxpayers.
• Trump has secured economic growth – He has renegotiated trade deals, created jobs, and has pushed the stock market to improve dramatically. Trump promised to polish the economy to 4% growth and so far, several months in his presidency have seen up to 3% growth overall.
• In March, the president announced steps to stop China from stealing American intellectual property. Also, in that month, President Trump announced efforts to protect America's schools, including partnering the Department of Homeland Security with states to harden at-risk schools.
• He acknowledged Jerusalem as Israel's capital – Bill Clinton, George W. Bush, and Barack Obama assured the United States that they would do this, but Trump is the only one that carried through. He kept his word and did what he told the people he was going to do.
• Illegal immigration rates have dropped – Although the process to become a US citizen is long, it doesn't make illegal immigration right. Not only is it illegal, but it also costs United States taxpayers $134.9 billion, in turn to them coming here. Thanks to Trump, the number of immigrants illegally coming to the United States is at an all-time low.
• Appointed Supreme Court Justice Neil Gorsuch and more than 75 other constitutionally sound federal judges, 30 of which are serving.
• Reinstated an expanded Mexico City Policy blocking foreign aid from being used for abortions.
• Reversed onerous Obama environmental rules that gave the Environmental Protection Agency (EPA) ham-handed authority to destroy the coal industry and abrogate landowners' rights.
• Kick-started America's energy sector by curtailing regulations, facilitating the Keystone XL Pipeline and opening up vast federal areas to oil and gas exploration.
• Rebuilt the nation's military, destroyed ISIS and faced down North Korea's "Rocket Man."
• Issued an order enforcing First Amendment protections for religious liberty.
• Restored the freedom of military chaplains to espouse biblical morality, and essentially reversing Mr. Obama's transgender military policy.
• Revoked the Education Department's order that public schools allow gender-confused males access to girls' restrooms and locker rooms.
• Cracked down on sex trafficking. President Trump signed a law allowing states to move against sex-ad Internet sites, and the Justice Department on April 6 seized and shut down Backpage.com, which carried ads for prostitution, including trafficked children.
• Overhauled the mismanaged Veterans Administration and giving veterans more health care choices.
• Replaced Obamacare incrementally, beginning with a repeal of the individual mandate.
• Imposed sanctions on Venezuela's socialist dictatorship and revising Mr. Obama's deals with communist Cuba.
• Worked with Central American nations to crack down on MS-13 gangs.
Follow https://iamthemajorityusa.com for updates!
All 435 seats in the United States House of Representatives and 35 of the 100 seats in the United States Senate will be contested. It is important that your get out and vote.
DigitalPhone.io announced today that it has expanded its workforce in response to strong ongoing demand among businesses, government agencies, educational institutions and nonprofit organizations for its full suite of hosted telecommunications solutions.
Joining the DigitalPhone.io operations team are: Samantha Buggé, Project & Provisioning Manager; Marisa Diaz, Account Executive; Lisa Green, Account Executive; Arianna Forgay, Client Support Specialist; and Paige Sullivan, Client Support Specialist.
In addition, acclaimed Business and Executive Coach Ross Cox has been hired to assist DigitalPhone.io with strategic development, execution planning, and performance management. Mr. Cox has nearly 50 years of business experience, and is widely recognized as one of North America's leading coaches.
Individually and collectively, these talented and experienced new team members will play a key role in helping DigitalPhone.io continue expanding its nationwide footprint, and provide current and future customers with an unparalleled level of support, value and service.
This is DigitalPhone.io's second significant workforce expansion this year. In January, the company expanded its senior sales and support teams, respectively. Last year, DigitalPhone.io added two highly experienced and acclaimed executives to its leadership team: Steve Worrell, CPA as CFO, and Gary Tomlin as VP of Sales.
"There is no shortage of professionals in the labor market that have required technical knowledge when it comes to telecommunications systems and solutions," commented CEO and Founder Nicky Smith, who launched DigitalPhone.io in 2000. "But we don't just hire for ability — we also hire for attitude, and ensure that everyone who joins our team is committed to doing what is best for our customers — and where possible, exceeding their expectations. I'm confident that our exceptional new hires align with our values and vision, and will help us succeed and grow into the future."
Added Smith: "We are also proud to create more high quality career opportunities in Greensboro, and continue helping this area thrive and grow. As the Greensboro Chamber of Commerce very wisely points out, our business community must be creative, innovative and agile to compete in attracting a 21st century workforce. We are honored and excited to be part of this solution!"
For additional information regarding DigitalPhone.io, visit https://digitalphone.io or email inquiry@DigitalPhone.io.
About DigitalPhone.io

DigitalPhone.io (formerly Carolina Digital) is a pioneer of hosted phone services, and provides products that improve the capabilities of business and education telephony, while reducing their overall cost. The company's offerings stand out for their excellent value, including very competitive pricing, the industry's deepest feature set, ease of deployment, and many user-friendly packages — from a full turnkey set-up including dial tone and VoIP phones, to automated call answering and routing solutions that work with existing land lines, cell phones or VoIP phones.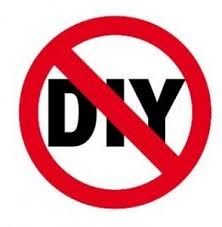 The strongest and most successful businesses aren't those that out-spend their competitors. Rather, they out-smart them by knowing when taking a do-it-yourself (DIY) approach makes strategic and financial sense — and when it's a really bad idea.
What does this have to do with VoIP phone systems? It's this: there are some mass market VoIP vendors in the marketplace that want businesses to think that a DIY VoIP business phone system is easy, smart and cost-effective.
However, if you ask an overwhelming number of businesses that have been misled by this hype, you'll discover that the experience is tedious, disappointing and expensive; the latter because within weeks (or sometimes days) of implementation, businesses are forced to call a VoIP Solutions Provider to come to the rescue, and put in place the phone system that they believed they were getting to begin with!
Still not convinced? That's good: because here at DigitalPhone.io, we deal in facts instead of myths, and believe that an educated customer is the best customer. With this in mind, here are the three reasons why a DIY VoIP Phone System will soon have you sending out an SOS:
1. If something goes wrong, you'll be on your own — unless you're willing to pay.
You can completely ignore any service promises that mass market VoIP vendors make, because WHEN (not if!) you have an issue or need to reconfigure your system, you'll be told that your only option is to purchase a ridiculously expensive maintenance plan, or pay through the nose for a technician to provide on-site service.
However, if you purchase your system from a legitimate VoIP Solutions Provider, then you'll get exceptional and responsive technical support without paying an extra cent. What's more, your VoIP phone system will include a managed router, which enables technical experts to perform a wide range of maintenance, troubleshooting and configuration tasks remotely — which means they can be taken care of rapidly; often within minutes or hours of identifying an issue or submitting a request
2. Don't count on the help resources being all that helpful.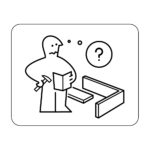 You may have some talented technicians in your business who can solve all kinds of challenges. But even these DIY wizards are going to fly the white flag of surrender when they see what kind of "helpful resources" are in store for them when it comes to dealing with VoIP configurations and issues: outdated FAQs, useless videos, and manuals that are so incomprehensible that they might as well be from IKEA.
On the other end of the spectrum, your in-house IT team won't face any installation or support burden. Everything is handled by your VoIP Solutions Provider. That means no white flags of surrender (or angry emails saying "if I get one more end user asking me how to set up the auto attendant feature I'm going to go  @#!@*&! crazy!")
3. Don't expect to take the shortest path to value.
It goes without saying that you want to start reaping the rewards of your VoIP phone system ASAP, so that you can take the shortest path to value and start generating cost savings and performance gains. But none of this is going to happen with a DIY system, because it's not a set-it-and-forget-it thing. To get the most value, you need to monitor various metrics, and optimize based on actual system usage. You may also need to resolve issues with your ISP (some ISPs are notorious for exaggerating bandwidth speeds, and a VoIP phone system is going to reveal the truth!).
Fortunately, with a VoIP Solutions Provider, you don't have to worry about paying more for less, or taking the long and winding road to value and ROI. That's because they — not you — will take care of all system monitoring, testing and optimization, and make sure that you're firing on all cylinders.
The Bottom Line
There are times when doing things DIY makes sense. But then there are other times when partnering with experts is the right way to go — and switching to a VoIP phone system definitely applies! We'll conclude with the sage advice of 19th century social thinker and philanthropist John Ruskin:
"It's unwise to pay too much, but it's worse to pay too little. When you pay too much, you lose a little money – that's all.

When you pay too little, you sometimes lose everything, because the thing you bought was incapable of doing the thing it was bought to do. 

The common law of business balance prohibits paying a little and getting a lot – it can't be done. If you deal with the lowest bidder, it is well to add something for the risk you run, and if you do that you will have enough to pay for something better."
To learn more about getting the VoIP phone system that your business wants, needs and EXPECTS from day one, contact the DigitalPhone.io team today. Call us at (336) 560-4400. Your consultation is free!
DigitalPhone.io, a leading hosted telecommunications firm that serves businesses, government agencies, non-profit organizations and educational institutions across the US, proudly announced that it has been accepted into the North Carolina Association for Public Charter Schools' (NCAPCS) "Preferred Partners Program".
The innovative program, which launched in 2017, is available to select vendors that have a verified track record of serving NCAPCS-member charter schools, and have demonstrated a clear commitment to supporting their current and long-term success. Approved vendors must also have a current NCAPCS Business Membership in good standing, and agree to offer NCAPCS-member charter schools discounted pricing.  
"I had the opportunity meet with Gary Tomlin from DigitalPhone.io last month when his company sponsored our Job Fair in Durham," commented Rhonda Dillingham NCAPCS's Executive Director. "We spoke about the Preferred Partners Program, and based on their interest in joining, I contacted two NCAPCS-member charter schools that they've served — Arapahoe Charter School and Bethany Community Middle School — and both spoke very highly of their experience with DigitalPhone.io. We're pleased to include them as a preferred vendor, so they can help our members get the affordable technologies and systems they need to improve school communications and safety, and enhance overall performance and efficiency."
"We are delighted to be part of the NCAPCS' Preferred Partners Program," commented Gary Tomlin, DigitalPhone.io's VP of Sales. "It is abundantly clear that Rhonda's focus is on offering the very best to the association's membership, which is why vendors in the program cannot simply offer pricing discounts and expect to get accepted. They must also demonstrate a dedication to the success, vision and values of charter schools, and we are extremely proud of our commitment and contribution in this area. We look forward a long and rewarding relationship with the NCAPCS and all of their members!"
For additional information regarding DigitalPhone.io, visit https://digitalphone.io or email inquiry(at)DigitalPhone.io.
About DigitalPhone.io
DigitalPhone.io (formerly Carolina Digital) is a pioneer of hosted phone services, and provides products that improve the capabilities of business, education, government and nonprofit organization telephony, while reducing their overall cost. The company's offerings stand out for their excellent value, including very competitive pricing, the industry's deepest feature set, ease of deployment, and many user-friendly packages – from a full turnkey set-up including dial tone and VoIP phones, to automated call answering and routing solutions that work with existing land lines, cell phones or VoIP phones. Learn more at https://digitalphone.io.
While VoIP phone systems offer many enterprise-grade calling features such as voicemail-to-email, video conferencing, live call forwarding, direct-inward-dial and the list goes on, the one that most businesses instantly fall in love with — and wonder how they managed without — is auto attendant. Here are the key benefits:
1. Fully Customizable
An auto attendant is more than just an answering machine. It's a functional and customizable 24/7 digital receptionist that lets callers quickly connect with the right individual or team, instead of having to go through a live operator or run the risk of getting "bounced around" because someone made a call forwarding mistake (with this being said, callers who do wish to contact a live operator can be given the option to do so).  
2. Multiple Messages
What's more, an auto attendant can be configured with multiple messages based on pre-set variables, such as where calls originate from, what number was dialed (e.g. new sales number vs. technical support number), the time of day (e.g. an after-hours message can automatically start at 5:01pm), and so on.
3. Look BIG
An auto attendant can make any business look like an enterprise — even if it has a small staff roster or recently launched. This is a critical factor that can make the difference between connecting with customers, or losing them to larger competitors.
4. Save Thousands a Month
Since an auto attendant does the work of a receptionist — and in fact, does it better and more efficiently — businesses can save thousands of dollars a month in staffing costs. That's money that they can be put back into the business to help it grow. At the same time, staff that was previously bogged down by answering and forwarding calls have more time to deal with higher priority tasks (e.g. dealing with escalated customer issues, etc.)
Best Practices for an Auto Attendant Script
As noted above, businesses can customize a variety of auto attendant scripts based on their needs. Below are some best practices to keep in mind:
Configure the auto attendant to answer the call on the first ring.

Start each script with a warm, friendly and professional greeting.

For an after-hours or weekend script, inform callers immediately that the business is closed (i.e. don't risk making them think that the business is open, only to disappoint them later on). Make sure that the script also provides the normal business hours.

Keep each script as brief as possible.  

Remind callers immediately after hearing the available options (or prior to that if desired) that they can dial their party's extension at any time, or reach a live operator (if applicable).  

It's generally advised to limit the menu to 5 options. Also provide callers with the ability to re-listen to the options (e.g. "press the pound key to repeat this message".  
Sample Auto Attendant Script
Here is a sample auto attendant script for ACME Incorporated (under the visionary guidance of CEO Wile E. Coyote).  
Thank you for calling ACME Incorporated, where we offer the very best in anti-roadrunner technology.
If you know your party's extension, please enter it at any time. For a staff directory, please press the star key.
To speak with our sales team, please press 1.
To speak with our customer service team, please press 2.  
For information on our hours of business, location and website, please press 3.  
If you would like to speak with a member of our team, please press 0.
If you would like to leave a message, please press the pound key.  
To hear this menu again, please press 9.  
To learn more about the benefits and advantages of a VoIP phone system auto attendant, contact the DigitalPhone.io team today. Your consultation with us is free.
It doesn't matter whether a business sells professional services, cool gadgets, delicious meals or anything else: while all employees have an important role to play, the fact is — and always will be — that the gateway to organizational success is sales.
Indeed, without sufficient revenues, businesses cannot achieve their objectives or targets. And while sales numbers typically rise and fall due to cycles and other marketplace variables, a sustained drop in revenues inevitably — and terrifyingly — leads to layoffs, scale-backs, and in extreme cases, bankruptcies and shut downs.
Given the importance of sales, it makes sense that successful businesses around the world are making the switch to an innovative cloud telephone system. Here are the 5 reasons why sales professionals LOVE this technology, and would rather give up their (sacred) expense account or vacation days than revert back to a conventional landline system:
1. Integration with CRMs
Cloud telephone systems integrate seamlessly with CRM systems (such as Salesforce), which enables sales professionals to capture calling data in real time, and enhance customer experience by automatically seeing all historical information (e.g. previous touchpoints and purchases).
2. Total Mobility
Sales professionals who spend some, most or virtually all of the time away from the office (a.k.a. "road warriors") can connect with colleagues and customers through their smartphone or desktop softphone anytime, and anywhere. What's more, when they make outgoing calls, the business name/number shows up on Caller ID instead of their personal name/number.
3. Voicemail-to-Email
Studies reveal that a staggering 35-50% of sales go to sellers that respond first. A cloud telephone system features built-in voicemail to email functionality, which lets sales professionals pick-up time sensitive calls on-the-go. As a result, they can respond quicker than their competitors, and give themselves a crucial advantage to make the sale!
4. Web Conferencing
While many of today's customers are fine with phone calls and emails, many want to connect face-to-face — which can be inconvenient, or in some cases, a logistical impossibility (i.e. the customer is located in Nashville and the sales professional is located in Charlotte). Cloud telephone systems feature built-in web conferencing, so that sales professionals can effortlessly close the distance gap and create some valuable face time.
5. Live Call Forwarding
Last but not least, its typical for many sales professionals to pick up a call on their smartphone, drive to work, and head into their office — or vice versa. With a cloud telephone system, they can easily forward live calls from system to system, and keep the conversation going instead of having to say "can I call you back?"
The Bottom Line
Today's sales professionals are under relentless pressure to make quota and keep the revenue flowing. However, research shows that nearly two-thirds of their time is wasted in non-revenue generating activities. A cloud telephone system dramatically turns this around, and positions sales professionals to do what they — and everyone else — needs them to do: SELL!
To learn more about how a cloud telephone system will take your sales professionals to another level, contact the DigitalPhone.io team today at (336) 560-4400, Your consultation with us is free!
In an article for the New York Times, Craig Pfeiffer, the CEO Money Management Institute which represents the investment advisory solutions industry, observed that: "the financial advice profession is under pressure to continue to move aggressively from a sales- and product-driven focus to a more comprehensive, advice-driven model delivering a personalized, streamlined experience to investors similar to what is happening in other industries."
As with disruptive shifts in any field — such as legal, healthcare — some financial advisory firms are successfully navigating the client-centric landscape, while others are struggling. And it's not surprising that many firms that see the future as filled with opportunities to embrace vs. obstacles to avoid have made the switch to VoIP.
Here are the 5 key reasons why financial advisory firms of all sizes — from small boutique operations to large enterprises — have switched to a business VoIP phone system, and their only regret is that they didn't do it sooner:
Communicate Across Multiple Channels
Unlike conventional phone systems that must run on a separate — and costly to maintain — voice network, a business VoIP phone system leverages an existing data network. As a result, financial advisors can connect with clients through voice, web chat, video chat, and fax. Clients have the freedom and power to choose the communication channel that suits them best.
Re-Inventing Call Transfer
It's common for clients to call one office to speak with an advisor, only to find out that he or she is at another location. With a conventional phone system, clients in this situation are forced to leave a message and wait for a call back, or hang up and dial the other location (and hope that they don't continue getting bounced around). But with a business VoIP phone system, clients can be seamlessly transferred to any other location in a matter of seconds. At first glance this may seem like a minor benefit, but make no mistake: it's a big deal to clients, and over time can give them ample incentive to either stick with an advisory firm or head to a different — and more accessible — competitor.
Greater Responsiveness
Even financial advisory firms with a single location typically have employees roaming across the office throughout the day engaged in meetings, conferences, and so on. A business VoIP phone system supports total mobility by enabling employees to receive and send calls (along with instant messages) using their smartphone. What's more, outgoing calls display the firm's Caller ID, not the employee's personal information.
Data and CRM Integration
Because a VoIP phone system is a truly digital solution, it is fundamentally designed to integrate with other solutions in the environment, such as CRMs, billing software, and so on. As such, financial advisors can immediately access a wealth of client-specific information simply based on the incoming call number, and deliver a more personalized and impressive level of service.
Compliance, Record Keeping and Security
Clients expect and demand that financial advisory firms meet all prevailing compliance, record keeping and security requirements. A business VoIP phone system helps meet the core objective safeguarding all communications with robust enterprise-grade security, and providing options for recording calls and generating a wealth of analytics data for training, quality assurance and auditing purposes.

To learn more about how your financial advisory firm can reap the rewards of a business VoIP phone system — and lead the way on a more client-centric landscape — contact the DigitalPhone.io team today. Your consultation with us is free. Call (336) 560-4400.

While email and web chat are increasingly becoming preferred communication channels, many of today's customers insist on being able to pick up the phone and get in touch with a business – whether it's to ask questions about a potential product or service, get support for a prior purchase, or for any other reason. But what happens in the event of a power outage caused by a disaster, or even a shorter – but certainly noticeable – brownout resulting from the country's aging and over-burdened utility infrastructure? Well, if you have a conventional phone system that uses an on-site IP PBX, then instead of hearing "thank you for your call, how may I help you?", your customers will hear "sorry, the number you have reached is out of service, please try your call again later." Unfortunately, many customers won't "try their call again later." Instead, they'll head to a competitor whose phone lines are working normally – and they'll never look back. To avoid that unacceptable scenario, here are the key ways that our hosted VoIP solution keeps your business up and running 24 hours a day, 365 days a year:
Geographically-Dispersed Cloud Infrastructure
All communication that takes place via our hosted VoIP phone system – including file sharing, video conferencing, instant messaging, and so on – is supported by a geographically-dispersed cloud infrastructure. As such, during a local power outage your business does not have to worry about disappearing from the radar screen. Everyone on your team will be able to continue sending and receiving calls, and accessing all system features – even as other businesses nearby using conventional phone systems cannot even get a dial tone.
Automatic Failover
Our hosted VoIP phone systems utilizes a broadband internet connection to transfer both audio and video (for web and video conferencing). If your ISP suffers a power outage or your internet connection goes offline for any reason, an automatic failover response takes over and switches to a secondary connection. Then, when the primary connection comes back online, it automatically switches back. Your IT team doesn't have to make any configuration changes or modify the system in any way.
Carrier-Grade Network Security
Our hosted VoIP phone system is NOT run on the public internet. Rather, it is managed on a private and highly secure data network, which is protected by end-to-end encryption mechanisms including Transport Layer Security/TLS and Secure RTP for transmitting media. In addition, our expert team installs and configures all security patches and updates to thwart zero-day threats. In addition, our hosted VoIP phone system features robust password protection for managed routers, as well as for web-based dashboard access. In addition, all system access and usage is tracked for compliance, quality assurance, and audit trail purposes.
Granular Security Controls
Your business will be empowered with granular security controls to ensure compliance and prevent unauthorized usage. For example, specific access and permissions can be granted to different users/groups, and restrictions can be imposed (e.g. maximum time per call, geographic calling restrictions, etc.).
24/7 Monitoring
Speaking of our expert team: we continuously monitor and test the system to ensure security and integrity. If there is any actual or potential threat or vulnerability, alarms are automatically triggered, and the issue is thoroughly investigated to resolution. We have also recently strengthened our enhanced and comprehensive telecommunications fraud management program, which covers the following:
Monitoring all outbound traffic to detect anomalies at the automatic number identification (ANI) level.
Automatically blocking suspicious calling that may be the result of subscription fraud, IP PBX hacking, abuse of service terms and conditions, internal fraud, employee theft, phishing, pharming, and payment fraud.
Implementing customized system rules using conditional criteria, which are based on known fraud trends and tactics.
Flagging calls to/from numbers linked to confirmed fraud cases noted in industry-wide "hot lists."
Creating and scoring profiles based on key risk indicators, such as volume, dialed destination, etc.
Analyzing robocalls by researching and analyzing each telephone number, and accessing carrier and consumer reports.
Automatically notifying you if fraudulent activity is suspected or detected.
The Bottom Line
It goes without saying that your business can't afford to go off the grid for even a few minutes – let alone hours, or in the case of a severe event like a hurricane, tornado, ice storm, flood or fire, for several days. That's where DigitalPhone.io's Business Continuity infrastructure enters the picture and closes the gap!
To learn more, contact DigitalPhone.io today for a guided demo of our hosted VoIP phone system (336) 560-4400.
Today's educational organizations and government agencies face increasing pressure to be more efficient, more cost-effective and more innovative. And that's where our cloud-based telephone services make the difference! Unlike conventional phone systems that are costly to purchase and maintain, offer limited features and functions, and are inflexible when it comes to making changes or scaling, our cloud-based solution.