OpenPoll will disrupt the polling and market research industries by leveraging the advent of blockchain and cryptocurrency, offering more accurate polls, representing more individuals, and providing better political and business insight. OpenPoll works by allowing researchers—including politicians and corporations—to conduct polls and surveys through the international OpenPoll network. On the consumer end, individuals are able to complete detailed surveys quickly and anonymously through a mobile app and are paid for their responses. OpenPoll breaks language barriers which have skewed polls for decades, gathering the most accurate and representative data from anywhere in the world, all at a fraction of the cost. In summary, OpenPoll is the future of unbiased market research and polling.
Cheaper
Phone and exit polling is very expensive. Finding the right demographic and users to respond is very time-consuming and expensive. OpenPoll cuts out the middleman and goes directly to respondents creating a much more cost effective platform for politicians, researchers, and corporations.
Inclusive 
The OpenPoll platform is inclusive to people who have previously been disenfranchised in polls in surveys. With the ability to instantly translate into languages and connect with members of all socioeconomic groups, OpenPoll provides more representative data and gives everyone a fair voice.
Unbiased
Polling today is significantly biased, with both selection and response biases. Polling outside of a Target versus a Walmart? Selection Bias. Do you have a male asking questions instead of a female? Response Bias. By removing the human element and polling anonymously, we eliminate polling biases.
Encrypted 
Corporations have the option to encrypt their data through the system. No one has access to private data, not even OpenPoll. All data is decentralized and stored on our blockchain, with the industry standard encryption capabilities. We offer the ability to release your data publicly at any time, and keep it verifiable.
Zip-Code Accuracy 
Target and analyze down to a zip code. We support polls at all scales, from local communities to entire nations. Analyze how responses differ across different communities and cities with no additional cost. Polling costs scale to size, starting at $10.00. Local polling has never before been this easy or affordable.
Decentralized
Rather than processing by a single organization, polls and surveys are completely decentralized and verifiable. We show the source of our polls, so you can verify the responses for yourself. OpenPoll can expand into developing countries without government interference.
Some businesses are led to believe — typically by smooth-talking vendors — that they can reap the rewards of a hosted VoIP phone system for a fraction of the cost, merely by purchasing a cheap in-house PBX phone system and adding (relatively) inexpensive SIP lines.
However, as we've discussed previously this configuration doesn't add up to a legitimate, feature-rich and enterprise-grade hosted VoIP phone system. Instead, it leads to endless configuration obstacles, greater business continuity risk, severely limited feature options and integrations, and one other problem that never goes away: an excessive burden on in-house IT teams.
Here's why: vendors who sell cheap in-house PBX systems gloss over the fact that it's NOT a "plug and play" experience. Why do they withhold this critical information? It's simple: if businesses realized what was in store for their IT team, they would definitely purchase a legitimate hosted VoIP phone system from the beginning vs. try to cobble together a system McGuyever-style.
For example, here is what IT teams are responsible for with an in-house PBX+SIP Trunking:
All end user training (this burden alone is enough to cause some IT professionals to quit!).

Integrations with other systems in the environment (e.g. CRM, billing, project management, etc.).

All system updates and software patches, including those that block malware, viruses and other cyber threats from infecting end points and networks.

Monitoring and maintaining all system operations, including call and session management, voice quality management, feature activation and configuration, and so on.  

Security and

fraud management

, including monitoring all outbound traffic to detect anomalies at the automatic number identification (ANI) level, automatically blocking suspicious calling, implementing customized system rules, flagging calls to/from numbers linked to confirmed fraud cases, and so on.
Not only is this extremely time consuming, but most in-house IT professionals are not (and never claimed to be!) telecommunications experts. As such, they face a massive learning curve, and the need to keep their knowledge up-to-date with the latest advancements.
And of course, businesses that liberate their IT teams from this huge burden must purchase an expensive maintenance agreement —- one that offsets the savings they expected to realize in the first place.
Fortunately, the way to keep IT teams from waving the white flag of surrender, and the way for businesses to affordably reap the advantages of VoIP are the same: go with a hosted VoIP phone system from day one. All user training, technical support, maintenance and upgrades are handled by the off-site VoIP Solutions Provider, right down to the last detail.
The bottom line? There are many smart ways for businesses to save money and "get more for less." However, in-house PBX+SIP Trunking isn't one of them — because the burden on IT teams isn't just enormous, but in many cases, it's unbearable.
To learn more about the benefits of an advanced, cost-effective and feature-rich hosted VoIP phone system — one that your IT teams will love just as much as your impressed customers — contact the DigitalPhone.io team today. Your consultation with us is free.
A growing number of businesses are saying goodbye to their conventional analog on-premise analog PBX phone system. Here are the key reasons why they're saying good riddance to a bad system:
Excessive up-front costs: premise-based PBX systems are expensive to purchase, install and maintain. For many small and mid-sized businesses, the CapEx burden is prohibitive, and for larger organizations it's unjustifiable.
 No cost certainty: the cost of operating a premise-based PBX system is based on usage (regular calling along with long distance costs). As such, it's virtually impossible for organizations to know how much their monthly, quarterly and annual telecommunications costs will be. This often leads to budget shortfalls — which ultimately leads to greater risks and higher overall operating costs.
 Lack of scalability: adding new lines to a premise-based system typically mans physically installing them, which is costly and inconvenient. What's more, if the maximum number of lines are in use, then organizations must purchase another PBX.
 Lack of business continuity: a premise-based PBX system functions through a network typology with a single point of failure. As such, when a part of the system fails, the entire system goes offline. It can also be days for a technician to perform on-site repairs.
 Lack of support: premise-based PBX system vendors and phone companies typically do not work and play well together — because when something goes wrong, they each start pointing the finger at the other. As a result, organizations are caught in the middle and must broker a solution that fits within the service level agreement (SLA) of both their PBX vendor and the phone company. This is a tedious and time consuming process, and usually one that leads to higher costs (about the only thing that PBX vendors and phone companies agree on is the mandate to tack on fees and sell pricey maintenance agreements).
 Limited features: premise-based PBX systems don't offer the kinds of carrier-class features that today's organizations need, such as video calling, instant messaging, real-time status information (i.e. the ability to see if colleagues are available), integration with other systems in the environment (e.g. CRM, automated marketing, etc.), and the list goes on.
Ready for a Change?
If your organization is fed up with a limited, restrictive, inflexible and excessively costly premise-based PBX system, then contact the DigitalPhone.io team today. We'll take you on a live guided tour of our advanced, cost-effective and feature-rich hosted VoIP phone system. Your consultation with us is free, and our experts will gladly answer all of your questions. Our experience is your advantage!
What's the Smarter Phone System Investment?
When it comes to making wise investments, organizations need to borrow a page from the consumer playbook and "get the most for the least." This doesn't necessarily mean getting the cheapest price. It simply means that businesses need to assess their needs, conduct marketplace research, evaluate potential solutions, and select the one that delivers the most long-term value.
However, just like consumers, sometimes businesses can mistakenly head in the other direction: getting the least for the most. And since this unfortunate fact doesn't come to light until after a purchase decision is made, businesses in this situation are forced to absorb the excess costs or purchase a replacement. Either way, it's costly, time consuming, risky and frustrating.
Here's what the above has to do with business VoIP phone systems. Some businesses are led to believe that they'll get the most for the least by purchasing a low cost in-house PBX system, and then purchasing relatively inexpensive SIP trunks (these are telephone line trunks delivered over IP using the SIP protocol, and are necessary for an in-house PBX system to function).
Yet, like some ideas that sound good in theory, this is typically NOT a wise money-saving strategy. Here are the key reasons why:
One of the primary cost advantages of a VoIP phone system vs. a conventional landline hosted system is that businesses can use a single voice/data network vs. purchase separate networks.
However, this is often not the case when using an on-premise PBX with SIP trunking. To prevent data network degradation— and angry end users — many businesses are obliged to purchase a separate internet connection. This can cost anywhere from hundreds to thousands of dollars a year, depending on the number of users.
It goes without saying that a VoIP phone system will only generate efficiencies and advantages if people use it! However, end user training isn't included in the on-site PBX+SIP trunking strategy. Businesses must purchase this separately from a consultant or telecommunications firm.
However, this isn't a cost category with hosted VoIP phone systems. Training is included in the package, because a phone system that isn't being used properly and fully isn't an asset — it's a liability.
Perhaps the only thing worse than having unhappy IT staff, is paying for unhappy IT staff. Yet that's the scenario that many businesses face with on-site PBX+SIP trunking, because instead of completing the tasks in their job description, IT staff are bogged down and held back by endless support requests, software upgrades, configurations, and so on.
As such, businesses must pay higher labor costs (i.e. their IT staff is less productive and/or they must hire additional IT staff), or they must purchase a pricey maintenance contract.
With a hosted VoIP phone system, all support — including handling end user inquiries and performing system upgrades/updates — are covered by the off-site Solutions Provider. And since hosted VoIP phone system deployments use managed routers, many system configurations and changes can be made remotely when the business is closed.
On-site PBX systems need greater computing power, both for regular operation and for cooling. They also need larger uninterrupted power supply (UPS) units to run the system in the event of a power outage. This translates into hundreds or thousands of dollars a year in additional electricity costs.
With a hosted VoIP phone system, power requirements are minimal. Only Power over Ethernet (PoE) switches and modems/routers need power, along with a relatively smaller network of uninterrupted power supply units.
The Bottom Line
When businesses do the math and add up all of the costs of ownership — both direct and indirect — they typically arrive at a surprising conclusion: the money they expected to save by going with on-site PBX+SIP trunking is not just offset by the added expense, but eliminated. In other words: they would have achieved their goal of "getting more for less" by choosing a hosted VoIP phone system from day one!
To learn more about your options, and to get a clear and accurate understanding of the REAL costs of on-premise PBX+SIP trunking, contact the DigitalPhone.io team today at (336) 560-4400. Your consultation with us is free.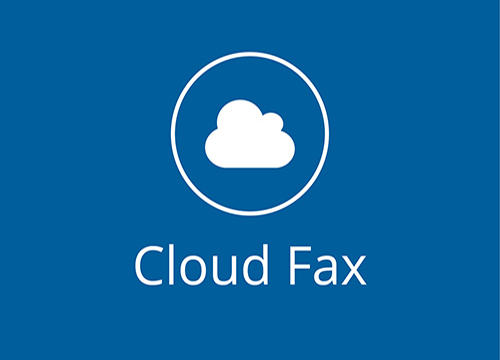 A few decades ago, fax machines roamed freely on the business landscape: and it was good. Actually, it was groundbreaking. The idea of transmitting an exact facsimile of a document to anyone in the world — and within a matter of seconds — was incredible. Indeed, if you build a time machine and head back to circa 1988, you'll be greeted by an orchestra of screeching fax machines (don't worry, it's a screech of joy, not of pain).
Well, here we are about to enter the third decade of the 21st century, and traditional fax machines are few and far between. In fact, some millennial doctors have no idea what to do with this ancient technology. But does this mean faxing is dead? Not at all!
On the contrary, faxing is alive and well. But like many other technologies, it has elevated to the cloud where it is enjoying a dynamic new lease on life. Here are 5 reasons why organizations are embracing cloud faxing — and why yours might want to join them:
1. Enhanced Security
Doctors, pharmacists, lawyers and many other professionals are using cloud faxing because it's more secure. This is because unlike scanning and attaching a document to an email, faxing converts a document into base64 binary at its source, sends it through the Public Switched Telephone Network (PSTN), and then reassembles it at the other end. In addition, faxed documents are stored in a secure off-site data center.
2. Save Space
Office space is expensive — especially in premium locations. A conventional fax machine requires sufficient space to ensure safe and proper usage (and keep supplies nearby, like paper, ink, etc.). This is a non-issue with cloud faxing. It's 100% virtual, and doesn't take up any space.
3. Enhanced Convenience
Cloud faxing is available to employees whenever they want, and from where they're working. They don't have to wait to get back to the office, and they don't have to wait in line or hike across the building. They can simply launch any internet-connected computer, laptop, desktop or smartphone, and send/receive faxes. They can also schedule faxes to be sent at a future date/time, and email faxes to colleagues or any other part (the receiving party doesn't need to have cloud faxing — they will simply get an email with a PDF attachment).  
4. Cost Saving
Conventional fax machines are pricey to buy and maintain, and organizations need a dedicated line or switch — which adds to the cost. On the other hand, cloud faxing is extremely cost effective. There are no usage or long distance fees, nor is there a need to purchase new phone lines or upgrading existing ones.
What's more, organizations with remote workers who need to send/receive faxes don't have to equip them with fax machines. They simply provide them with cloud faxing, and save hundreds or thousands of dollars per year.
5. Detailed Reports
Readers of a certain vintage may recall that generating reports with conventional fax machines was — and remains — manually intensive and quite tedious. Cloud faxing completely changes this for the better. At any time and from anywhere, authorized users (e.g. managers) can simply login to review fax history, usage details, and other data.  
Are you ready to switch to cloud faxing — and reap all of the rewards above? Then call DigitalPhone.io today at (336) 560-4400. Your consultation with us is free.
We all know that all businesses these days need to 4 Reasons to Choose a Local VoIPVendor
We all know that all businesses these days need to "think global and act local." But when it comes to selecting the right VoIP vendor, this wisdom needs an adjustment: "think global and choose local."
Let's start with the first part of this advice: think global.
What this means is that small and mid-sized businesses should ensure that they get the same enterprise-grade telecommunications features enjoyed by large multinational firms, such as: auto attendant, live call forwarding, call transfer, automatic call distribution, online message access, call queuing, call announce, company directory, hold music, voice and fax email messages, message notification, and call analysis, and reporting. And of course, the system must be quick to learn and easy-to-use.
Now for the next part of this advice: choose local.
Choosing a local VoIP vendor – and in this context, local can also be defined as regional (e.g. Midwest, Southeast, etc.) – is vital for 5 key reasons:
1. Pre-Sales Consulting
A local/regional VoIP provider will visit your business on-site – possibly multiple times – to assess your needs, consult with your different user groups (e.g. executive, technical, infosec, operations, etc.), analyze your infrastructure, and provide you with a solution that is custom crafted to fit your needs and align with your budget.
National vendors put the bulk of their resources into sales – not into pre-sales. And so while you may get some videos to watch or brochures to read, you shouldn't expect someone to physically come on-site. And even in the few instances where this is the case, the person or team that arrives will have their "contract signing" pen at-the-ready, and will do everything they can to seal the deal – not objectively assess your needs.
2. Expert Installation and Configuration
Many businesses that choose "mass market" nationwide VoIP vendors quickly recall the old adage: you get what you pay for. Or in this case, you don't get what you don't pay for – because installation and configuration is a tedious, time consuming and complex process that can last for weeks. Quite often, many businesses that head down this path end up paying a consultant to clean up the mess, or they pay their VoIP vendor exorbitant "professional services" fees, which more than offset any cost-savings they hoped to realize.
Thankfully, the above isn't a risk when choosing a credible local/regional VoIP vendor. That's because their in-house experts – who understand the technology inside and out – will handle all installation and configuration details. And since they'll have carefully assessed your needs (per the pre-sales consulting described above), you can look forward to a smooth, streamlined and stress-free experience.
3. 24/7 Responsive Support
The importance of 24/7 responsive support cannot be underestimated – not because you should expect something to go wrong with your VoIP system, but simply because your business isn't static and fixed: it's dynamic and evolving.
For example, at some point in the future – and it could be sooner than later – you may need to equip employees with an IP phone that they can use from their home office. Or, you may want to provide your sales reps with mobile apps so they can stay connected while on the road. Or, you may want to launch a remote call center to handle a surge in customer inquiries.
Whatever the scenario, you can be assured that a local/regional VoIP vendor is ready, willing and able to respond. This simply isn't the case with most large vendors. When you need assistance, they'll either refer you to a FAQ or some other (useless and confusing) resources, or they'll sell you a very pricey maintenance package.
4. You'll pay less than you think.
Many businesses that expected to save big by choosing a nationwide vendor discover that the opposite is true: they're paying more and getting less than if they went with a local/regional vendor.
This is why nationwide VoIP vendors are popular acquisition targets these days: they're cash cows. Customers think that they're saving money and getting a better deal, when this simply isn't the case. The numbers don't add up.
The Bottom Line
Thinking globally and acting locally is a critical business paradigm. But when it comes to choosing the right VoIP vendor – which is one that will provide you with the shortest path to value – then it's all about thinking globally and choosing locally!
To learn more, contact the DigitalPhone.io team today. Your consultation with us is free. Your consultation with us is free. Call (336) 544-4000.
Some myths in life are perfectly fine to be left as-is. For example, even the most practical of parents don't want to be responsible for shattering their young child's belief that Santa Claus lives in the North Pole with a tribe of friendly reindeer and elves. And what parent hasn't silently said a "thank you" to the great soul who invented the Tooth Fairy. Seriously: is there a better bargain in the world than spending a few bucks to have a child look forward to losing a tooth vs. dread it?
However, there are some persistent myths that aren't fun or functional — and like many disruptive technology-led solutions, cloud business VoIP phone systems are caught up in the misinformation net.
Fortunately, debunking these myths doesn't take a lot of heavy lifting. It simply takes clear, basic facts. To that end, here are 4 things that you need and deserve to know about cloud business VoIP phone systems that you typically won't hear from conventional landline phone system vendors, consultants, and other folks who have a vested interest in keeping you from the truth:
Myth #1: Cloud business VoIP phone system calling quality is inferior to a conventional landline phone system
The Truth: Cloud business VoIP phone system calling quality is actually superior to a conventional landline phone system. This is because cloud systems use certified VoIP phones that are designed to convert standard analog audio into crystal clear digital packets. The result is consistently outstanding call quality, regardless of what other users are doing on the network (e.g. sending emails, watching videos, surfing the web, and so on). Conversely, conventional landline phone systems essentially use degraded copper wire technology that was invented in the 19th century, and has not fundamentally changed in the last two centuries.
Myth #2: Cloud business VoIP phone systems aren't suitable for startups and small businesses.
The Truth: Cloud business VoIP phone systems are ideal for startups and small businesses, because they are extremely affordable vs. conventional on-premises systems — both to setup, and to maintain. What's more, businesses can start with less than 5 users, and scale up as required to over 5,000 users. That's why both small startups and large enterprises are switching to cloud business VoIP phone systems. It simply makes bottom-line sense.
Myth #3: Cloud business VoIP phone systems aren't as reliable as conventional landline systems.
The Truth: Conventional phone companies "go to the well" on this myth often in order to avoid losing customers. As you might expect, the truth is a very different story! Cloud business VoIP phone systems are actually more reliable than conventional systems, because they leverage multiple automatic backup and failover systems (learn more about these here). That's why during brownouts and blackouts, when businesses with conventional landline phone systems cannot even get a dial tone, businesses with a cloud solution are making and receiving calls without any issue.
Myth #4: Cloud business VoIP phone systems lack solution control.
The Truth: Cloud business VoIP phone systems empower businesses with unprecedented control over all aspects of the solution via a simple-to-use web interface, which can be accessed from any computer, laptop, tablet or device — anytime, anywhere. Instead of having to "call the phone company" and wait days or weeks for a technician to make a change, businesses can easily adjust call flow rules, forward calls, add extensions, and so on.
The Bottom Line 
When it comes to making smart and successful decisions, businesses need to empower themselves with FACTS and steer clear of MYTHS. Keeping the above in mind will help you understand why a cloud business VoIP phone system makes sense — especially when it comes to your bottom line.
To learn more, contact the DigitalPhone.io team today. Your consultation with us is free, and we'll gladly provide you with a live, guided demo of our solutions and services.
Important Features That Makes A Competent And Specialized Web Designer.
Recently, the online presence of any enterprise is valuable and is magnificent meaning any form of entity that is yet to take advantage of the online platform may be in-existence in the coming couple of days since many clients are now reverting to the use of the internet for all their business and shopping operations that have seriously discredited the locally established forms of outlets. A good working website is all you need for your business entity to gain internet appeal and attract all the meticulous traffic online, but the process of designing and making a requisite website needs to be taken carefully and even an expert needs to be sourced to input the most lucrative features, therefore, following these tips to landing to an immaculate expert.
The concept of a competent and experienced web designer with ability and potential to source for all the required features that makes a website needs to be offered a prime chance since they are imposed and enshrined with exposure that has trained and equipped them with all sort of knowledge that brings a magnificent website that can hold all the characteristics you want to be installed and plugged in the site for maximum merit. A precious and imperative trick to getting essential website developed by a pertinent web developer is examining whether they are genuinely interested and aimed to offer quality designed websites and as is the custom, dig up to come up with sample websites of the same company that will explicitly show you service quality whether you may like to book the firm or engage other firms.
When determined to select web developers according to the prices they often and constantly charge clients, be aware some cheap firms are more peculiar and aimed for pleasing customers, but some expensive web designers are always looking to gain from you yet they leave haphazard design that won't please and satisfy you, therefore, be clever and consult widely. In getting a website technician, forgo and ignore any firm that has no authentic and genuine proof that the law recognizes the work they do since that would tantamount to getting illegal shoddy services that won't let you experience what you wanted and that will only leave you with massive complaints.
Full website design that is beneficial can be gotten from firm you search online or you are recommended to by a trusted fellow as you will get a contentment that since they are highly rated with numerous comments, they are well endowed and rich in insight for making a requisite and mesmerizing website fitted with necessary attachments.
Looking On The Bright Side of Websites
How To Furnish Your House.
One of the things that make an office an office or a house a house is furniture's that are in there, thus there absents will be huge, the inconveniences caused by their absents cannot be ignored this is the reasons why furniture is very important so that to help the normal running of the business or house.
Depending on the customers preference and their needs the material of the furniture is decided thus the company that is producing the furniture must seek to satisfy the customers some of the commonly used are; wood, plastic and metal.
Furniture manufacturers ensure that they are producing much of that is selling in the market some of the produce done are sofa, bed, dining table and seats, TV stands, reception table, offices seats, office desks and others.
One of the activities that the furniture manufacturers do is opening up new show rooms that they use to advertise and sell the products that they have.
One should make the following considerations while looking for a company that will be provide the best furniture to your house.
Since the purpose of you purchasing the furniture is to make the place look great, it is important to ensure you get a furniture company that will provide the latest furniture to your house.
The stylish and fictional designer who ensure that everything is in the right place of the house are usually provided by the furniture company this is the reason why it is important to ensure that you hire a good furniture company to ensure that they make your house look great.
Sometimes one might thing that the ability to blend colors, material and patterns is easy and thus decide to do it themselves but the probability of spoiling the image of the house is very easy this is the reason why it is important for individuals to hire a furniture company which has this professionals.
One of the factors that a building owner should consider when he/she is furnishing the building is the use of the building, this is because different furniture have different use and different business entities will require them differently.
Another factor that individuals need to consider while getting a company to furnish the house is cost, one has to consider the prices of the furniture that h/she wants to purchase this is because there are other companies that are offering better choices.
Due to the fact that individuals choose to have the furniture that can serve for a long time the furniture companies ensure that the furniture they are producing are strong and thus durable.
6 Facts About Sales Everyone Thinks Are True
Simple Method to Get High-Quality Furniture
Having furniture in the house is one of the most basics things that you can be able to have hence the need to make sure that you can be able to utilize the necessity to go and shop for furniture. The purpose for this is since you will necessitate making unquestionable that you have set up the best of the brands and what you can be able to locate in general hence the purpose to ensure that you can have a decent set.
During the search for equipment from a place like Midinmod that is best furniture stores in Houston, you will have to make sure that the furniture is of high eminence and is made up of the best lumber. Hence the ability for the furniture to be able to last for long thus the ability to ensure that you can be able to have the relevant place that is the place to get the furniture.
You will also have to make sure that when you are going to be looking for the furniture, it can be able to fit the theme of the house that you are going to be living in. Thus the requirement to make unquestionable that you can be able to have the pertinent place to get the fixtures that you want this can be in a domicile like Midinmod where you can find a good set of fixtures hence the need to ensure that you find the relevant one .
Something else to make sure that you have utilized is to make sure that you can be able to see what kind of material and the way to maintain the furniture hence when you are going to be looking for furniture you will have to make sure that you know how to maintain the furniture and the ability to make sure that you can have the best of the furniture's in overall hence the need to find maintainable.
An agenda to make sure that you have observed is to make sure that you are able to have to afford the furniture hence being able to go to a store like Midinmod that can be able to help you deal with the issue of the pricing hence the need to make sure that you can be able to have a place that can have the required price.
During the acquisition of furniture from a place like Midinmod you will have to make sure that the furniture has a means of transportation hence the need to make sure that you can be able to find a way to transport your furniture from one place to another .
If You Think You Get Furniture, Then This Might Change Your Mind